OUR MISSION

Our mission is to provide products that satisfy our customers first and give them the best possible results,
and satisfaction in our job comes from answering the question,
"How can we create something that has never existed before?" In order to achieve this,
it is necessary for each working employee to have an abundance of skills to be able to happily concentrate on work without hesitation.
Only then will we be able to contribute to our customers and communities, and even Japan.
Company Profile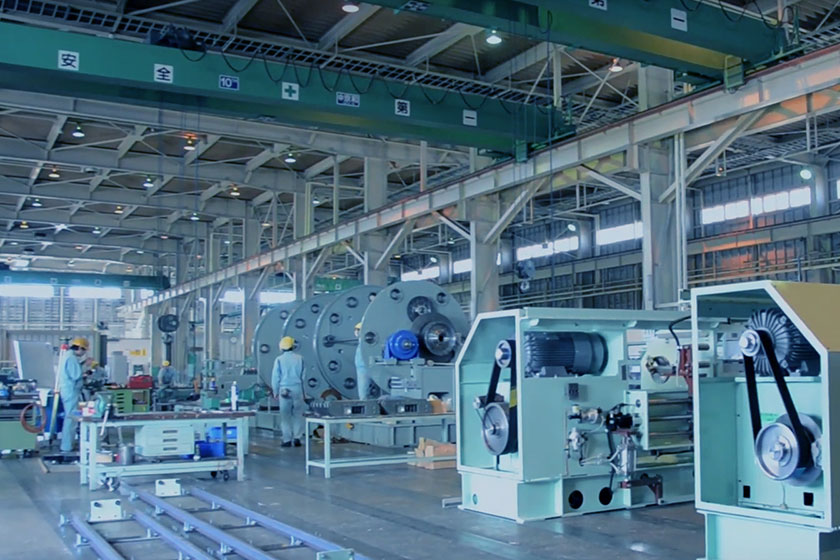 OUR TECHNOLOGY
What Makes Saikawa Special
Saikawa's Strengths
Based in the city of Kashiwasaki, with ample experience and know-how about the manufacturing of drawing machines, since 1934, Saikawa has grown into the most reliable and complete built-to-order manufacturer of wire drawing machines, enjoying the top domestic share in its industry and boasting a presence as a world-leading manufacturer.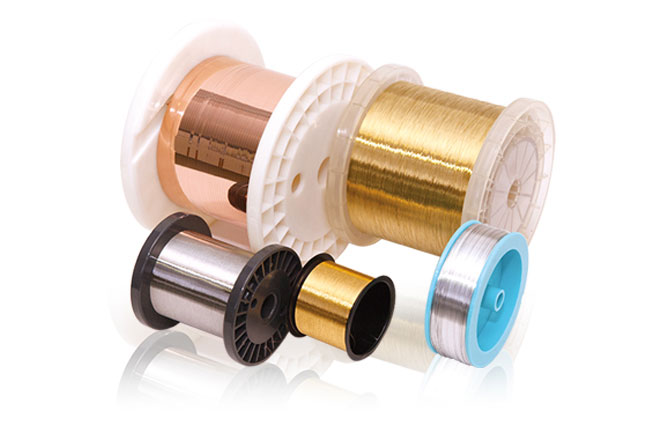 Strength 1
Proven manufacturing skills that position Saikawa as the world's leading supplier.
Saikawa's lineup of wire drawing machines covers a wide range of wire materials; including copper and difficult-to-process materials. Our machines support wires from 15mm to 0.01mm in diameter and various wire manufacturing methods. It is these technical capabilities and attributes that make Saikawa an exceptionally successful and complete built-to-order manufacturer of wire forming machines that can bring a solution to every customer requirement.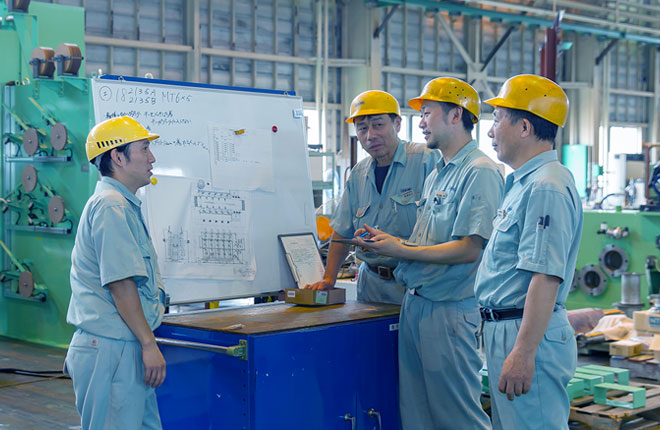 Strength 2
Strong professionalism and close teamwork that attract the trust and loyalty of its customers.
Saikawa's three teams of professionals work closely to actualize customers' needs. First, our sales members identify issues and needs that customers wish to solve. Then our engineers generate design drawings to allow solutions to take shape. The manufacturing team produces the solutions in the material form. Saikawa's work does not end here; we provide services to help the customer optimize the processing conditions for their new equipment.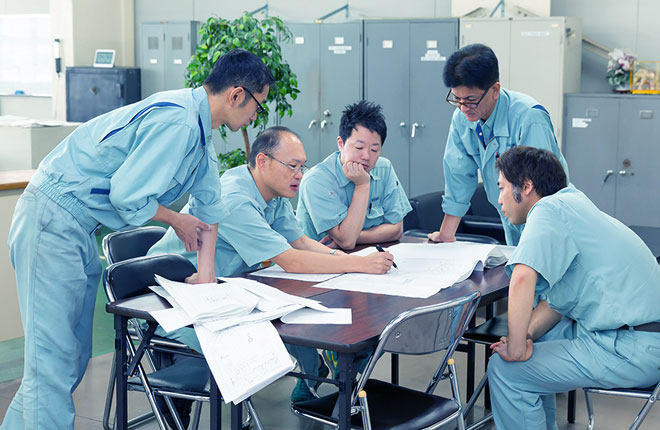 Strength 3
Our vast technical database helps us pursue efficient operation and ample technical training for our engineers.
Saikawa's years of original know-how and technology, stored in our in-house database system, greatly help our engineers to efficiently perform their design work and swiftly respond to technical inquires from customers. In addition, to better pass on our technological know-how, we've prepared activities and an educational curriculum for the next generation of our engineers, to maintain and further improve their skills.
Being a 100% built-to-order manufacturer, we create solutions to meet our customers' needs.
Saikawa is proud to be a manufacturer of wire drawing machines with the most extensive product lineup in the industry; including machines for wire drawing, annealing, spooling, rolling mills, wire pointing and wire twisting.
We also support the creation of production lines that incorporate almost any combination of these machines.